This holiday season is a great time to experiment with these 25 non-alcoholic Christmas drinks. Everyone wants to enjoy a festive drink at a party or gathering and serving non-alcoholic drinks makes that possible. The best part is that the whole family will be able to enjoy delicious Christmas cheer with these fun mocktails.
Why serve non-alcoholic Christmas drinks at your next party?
Healthier - Non-alcoholic Christmas drinks do not contain alcohol, which can have negative effects on the body if consumed in large amounts. By choosing non-alcoholic drinks, you can avoid these negative effects and still enjoy a festive drink.
Inclusive - Non-alcoholic Christmas drinks can be a good choice for people who do not drink alcohol for personal or health reasons. By offering non-alcoholic options, you can make sure that everyone can join in the celebrations.
Family friendly - Non-alcoholic Christmas drinks can be a good choice for children or anyone under the legal drinking age. This allows them to participate in the holiday celebrations and enjoy holiday drinks without consuming alcohol.
The best easy non-alcoholic Christmas Punch and Mocktails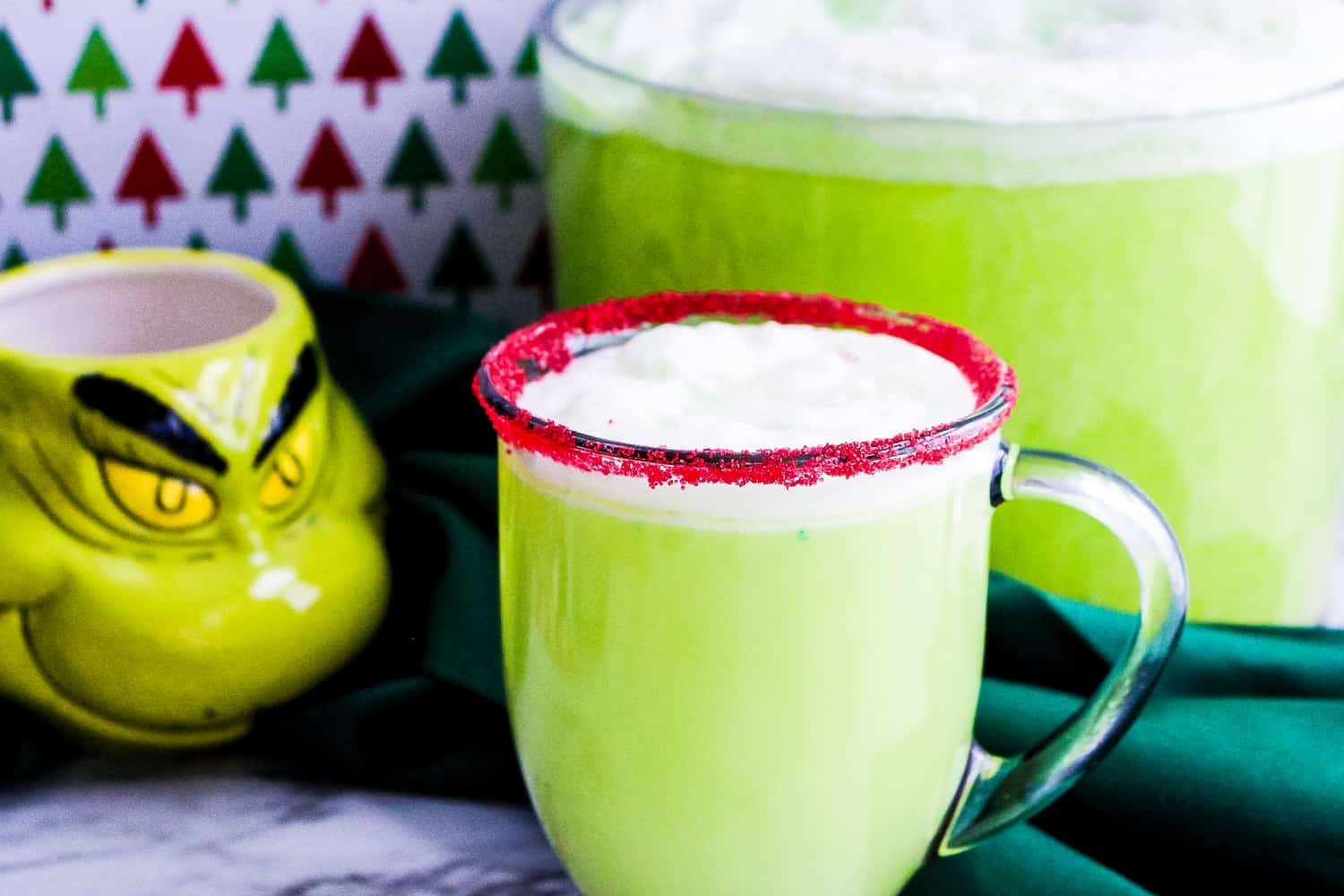 1. Quick and easy Grinch Punch is delicious and festive! It's perfect for holiday parties especially if they are Grinch Themed. A mixture of sherbet, Hawaiian punch, pineapple juice and lemon lime soda come together in a red sugar dressed glass.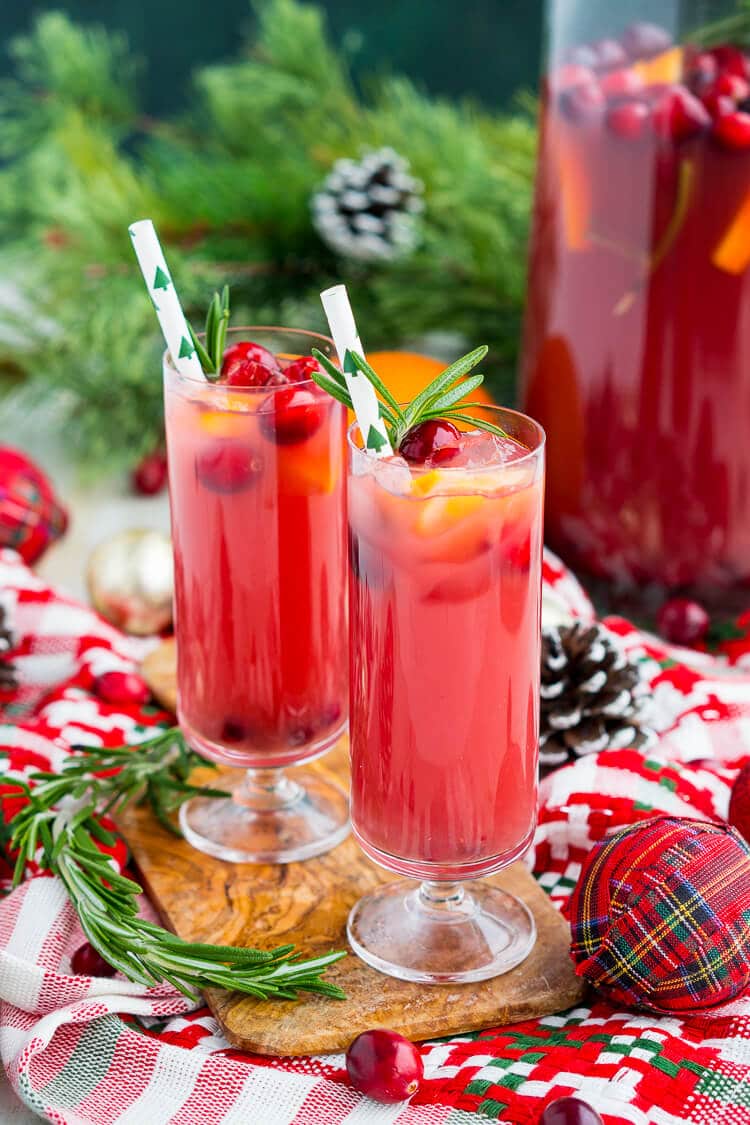 2. Christmas Punch is an easy and delicious holiday party drink packed with fruits like cranberries, oranges, and pomegranates. Keep it non-alcoholic or add rum or vodka for extra holiday spirit!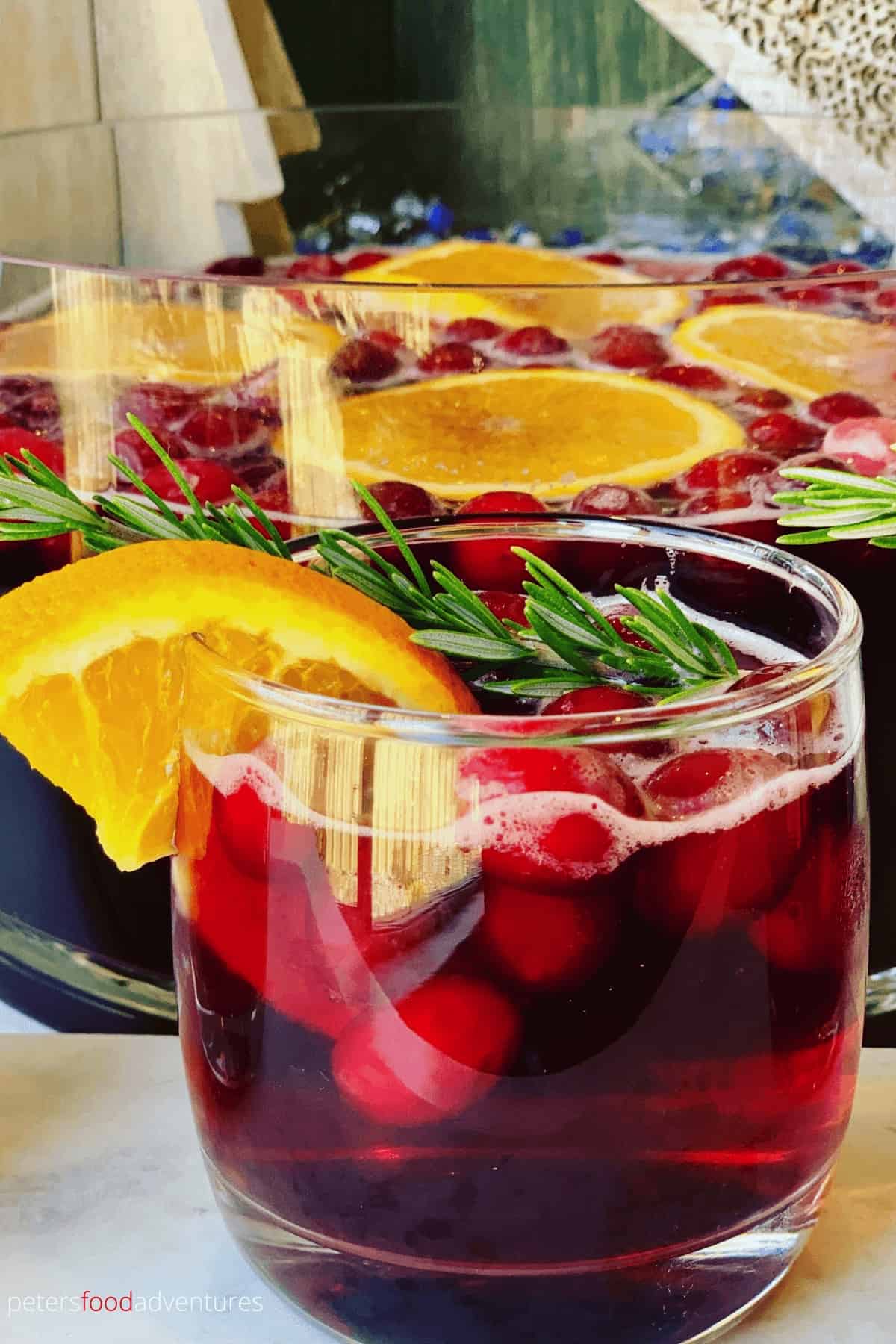 3. Another Christmas Punch recipe with whole cranberries is a tasty drink that's super easy to make, perfect for holiday parties. A non alcoholic cranberry party punch, the whole family can enjoy.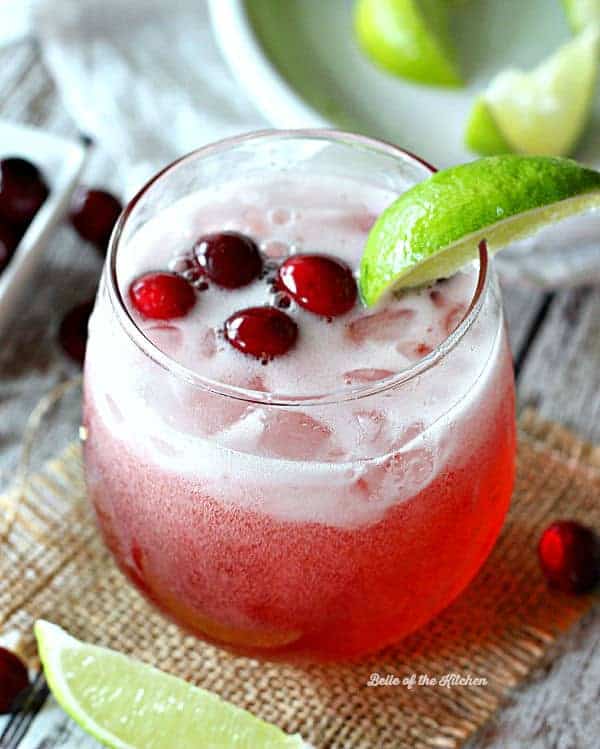 4. This Cranberry Limeade Spritzer is the perfect festive drink for any holiday party! Made with freshly squeezed limes, cranberry juice, and refreshing 7UP®, your guests will love sipping on this bubbly treat! Try it to ring in the new year!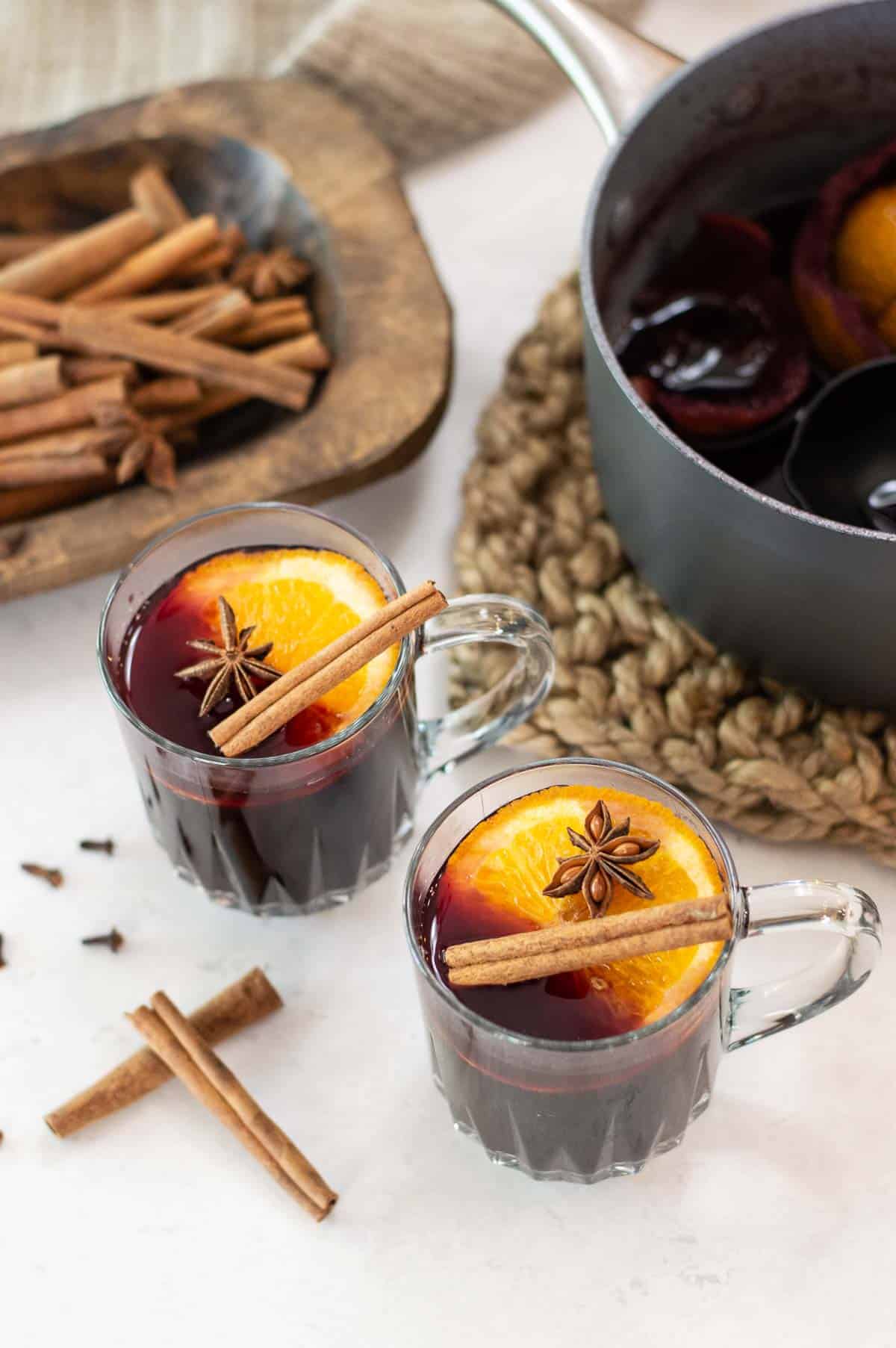 5. Making this Non Alcoholic Mulled Wine recipe is the perfect way to get into the holiday spirit. It is a great alternative to hot apple cider or hot chocolate if you are looking to mix things up. Garnish with star anise for a special presentation!
6. These Candy Cane Christmas Mocktails have lots of festive flavor but without the booze. Everyone will love them! Don't forget to hand candy canes on the sides of the glasses.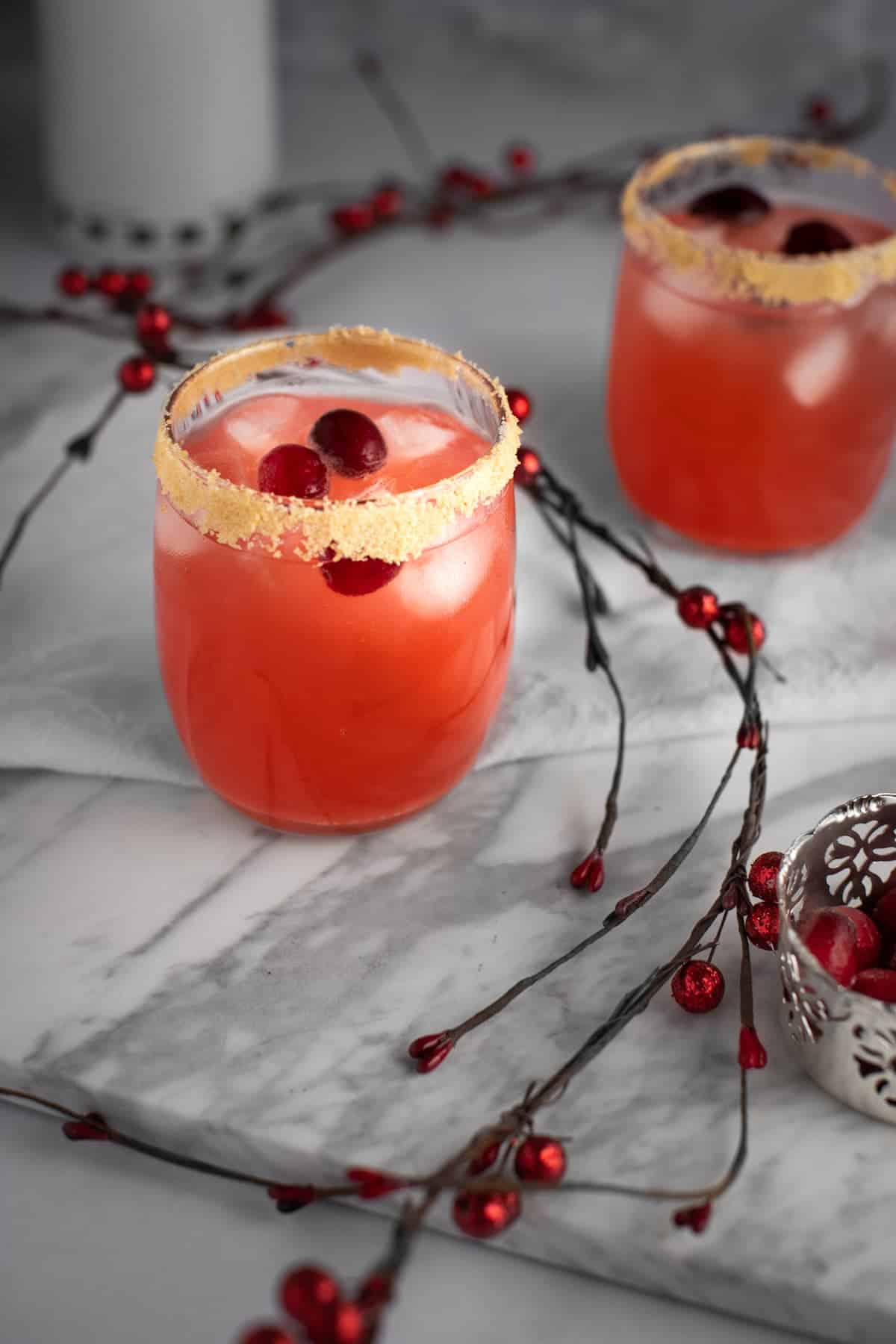 7. This Cranberry Mocktail is an easy, fruity and festive non-alcoholic cocktail. Fruit juices like cranberry, orange juice and lemon juice topped with fizzy club soda, and served with brown sugar on the rim of the glass. Drop a few fresh cranberries into the glass for the perfect holiday drink.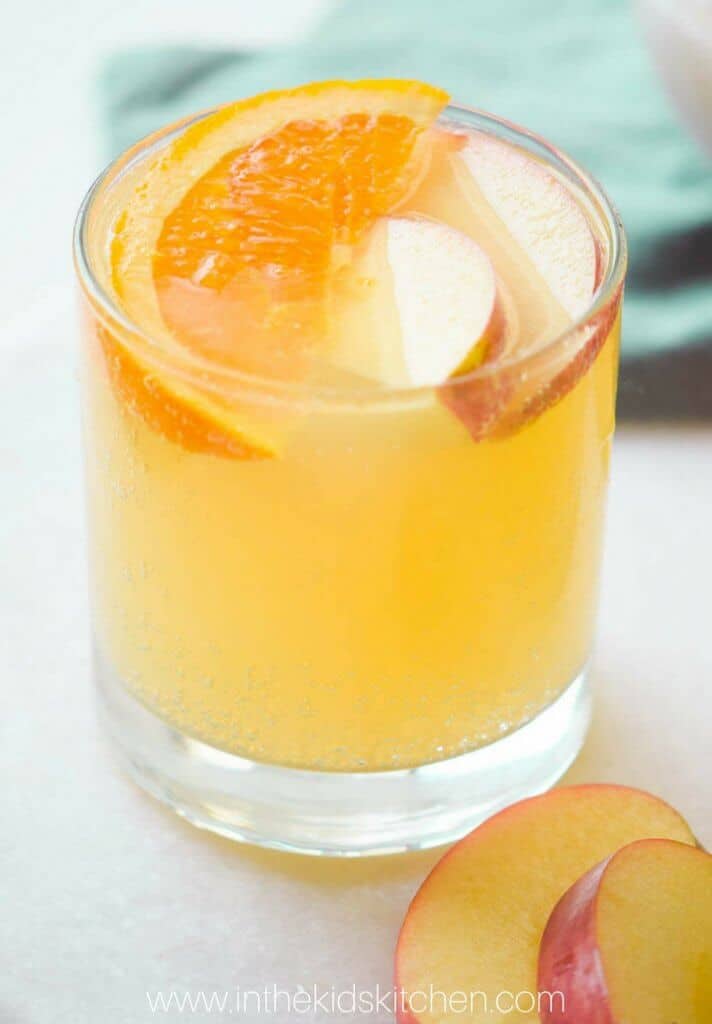 8. A kid-friendly Crockpot Apple Cider that's both easy to make and will have your house smelling great all day! Great when hot drinks are needed to warm up on a cold day.
9. Pear Cranberry Mocktail is exactly what you need to serve for your next holiday party! Kids and adults will love this mouthwatering festive drink.
10. Instant Pot Apple Cider is the perfect non-alcoholic Christmas drink! Everyone will love this hot drink, served on up with holiday festivities during the cold winter months.
The Best Creamy non-alcoholic Christmas drinks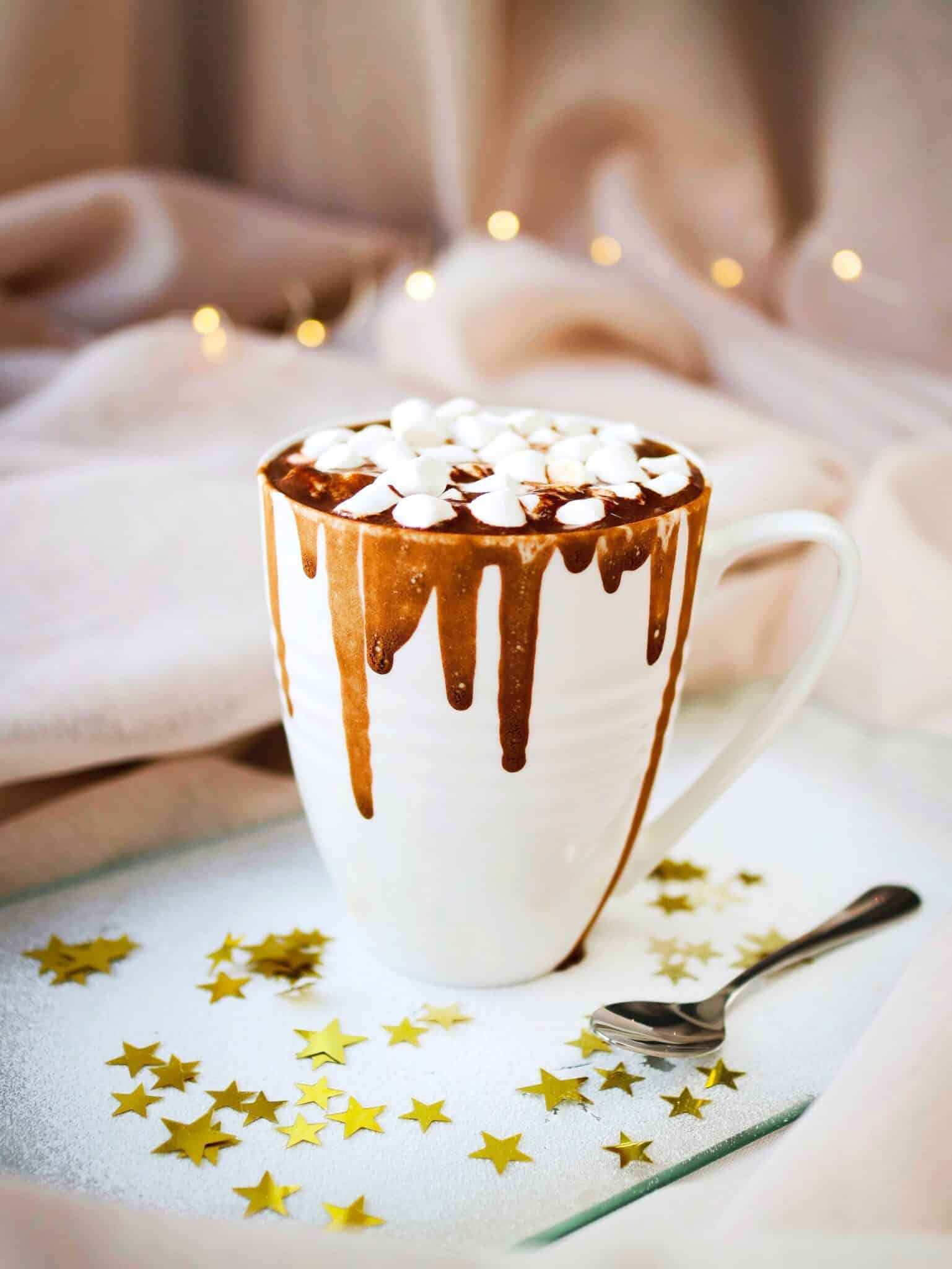 11. This Slow Cooker Hot Chocolate recipe goes perfectly with Christmas cookies or a cake! Make this delicious slow cooker hot chocolate this winter season for a Christmas party or other holiday gathering. It's very simple – you make it in a slow cooker or Crockpot! It will be a hit in the cold weather for after caroling or served at a Christmas party.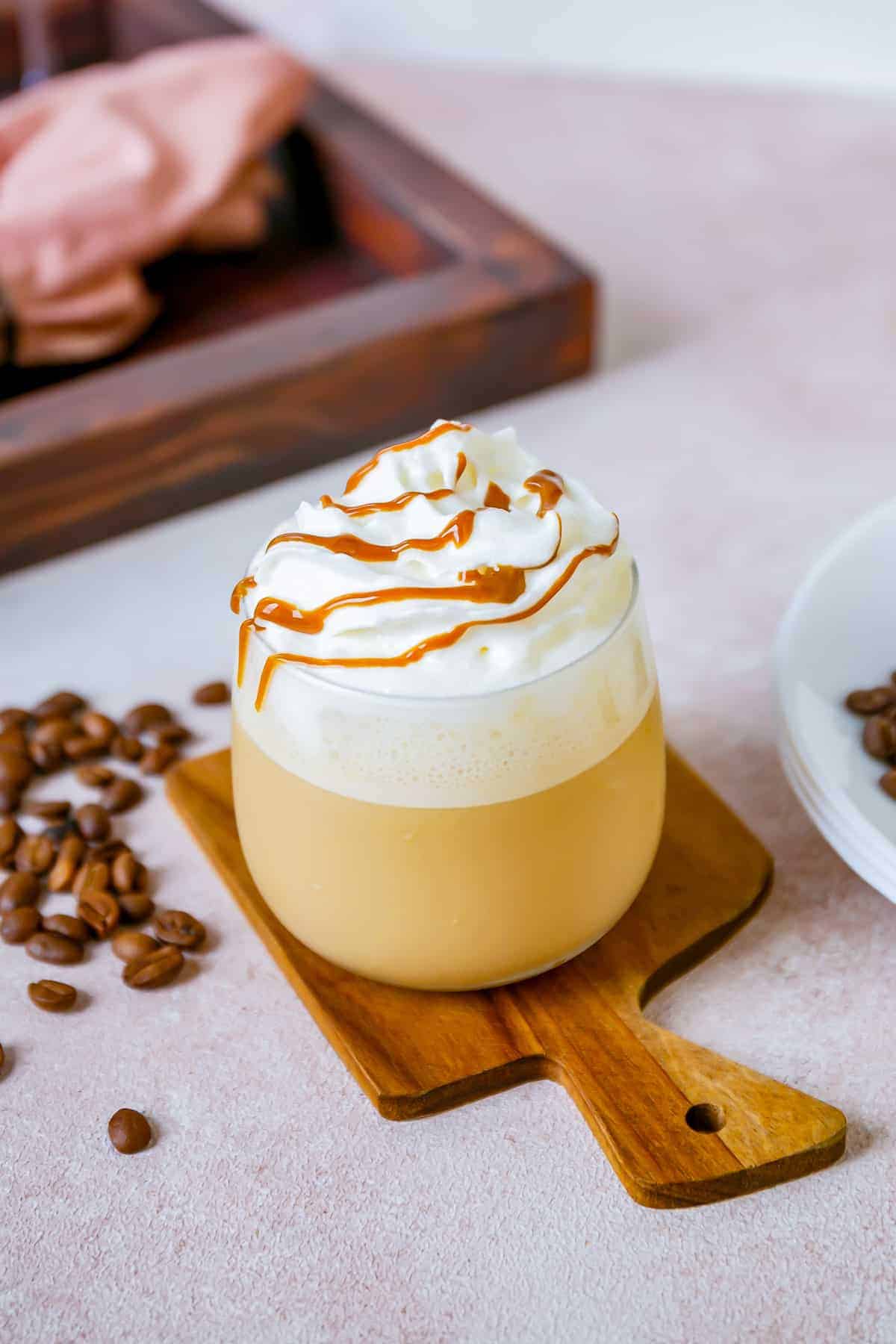 12. Do you love the taste of a caramel Frappuccino from Starbucks but don't love the price tag? Make your own delicious Copycat Caramel Frappuccino right at home using simple ingredients. Skip the line and save some money on your favorite drink!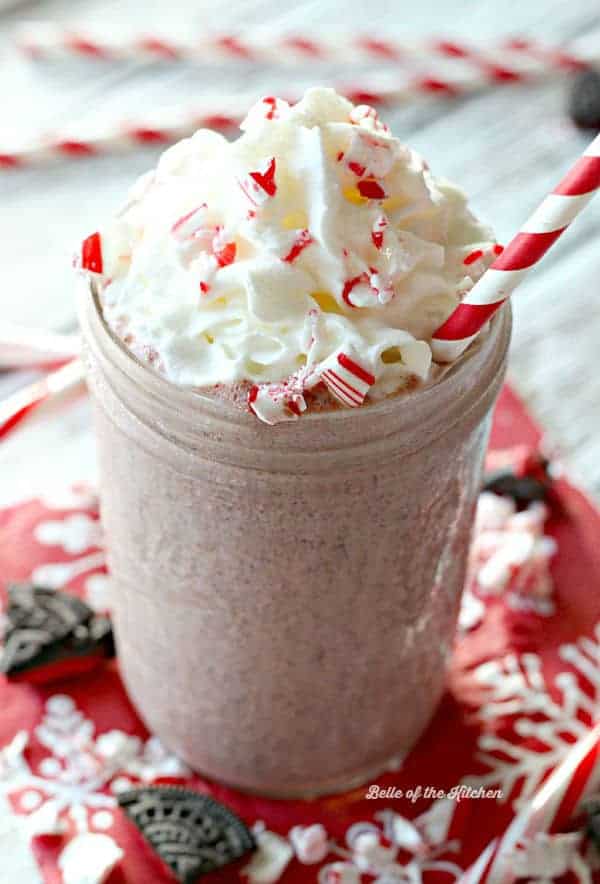 13. This Peppermint Oreo Milkshake is the perfect festive treat for the holidays. Made with creamy vanilla ice cream, sweet Oreos, and a candy cane, you will want to make one of these all year long!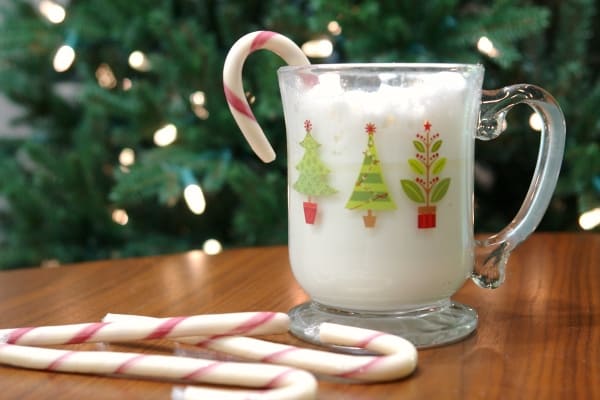 14. Love hot chocolate but want something a little bit different? This Peppermint White Hot Chocolate is simple to make and very rich and delicious!
15. Thin Mint Hot Chocolate is simple and delicious. You can make mix some up in a matter of minutes. It's best enjoyed with some whipped cream and a Thin Mint on top. Mint leaves also add a nice touch.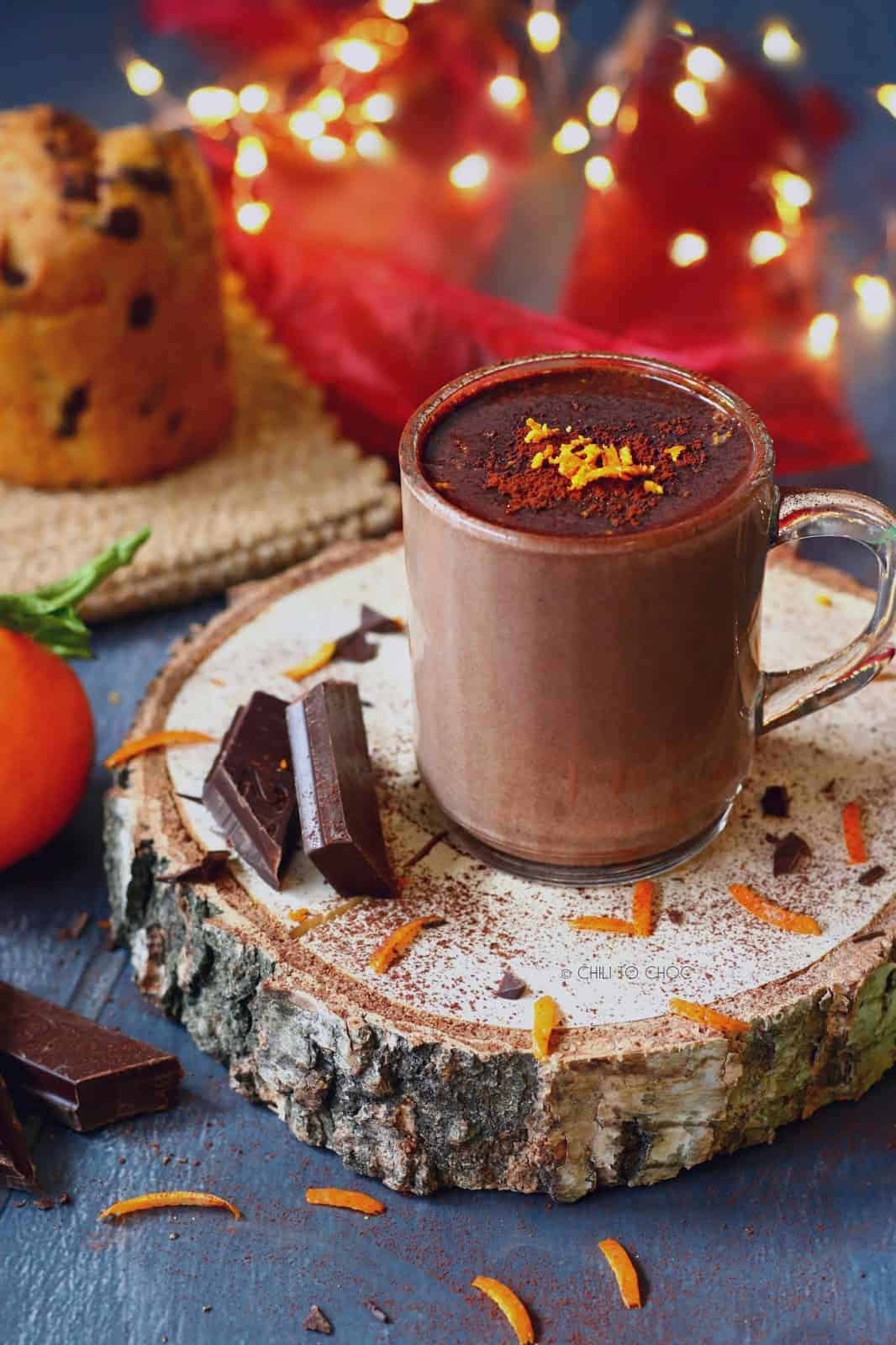 16. Nothing gives ultimate comfort than a cup of hot chocolate on a holiday night. And when this creamy, rich hot drink is infused with fresh orange, it just takes everything up a notch. Make this decadent Orange Hot Chocolate at your home with this fuss-free recipe.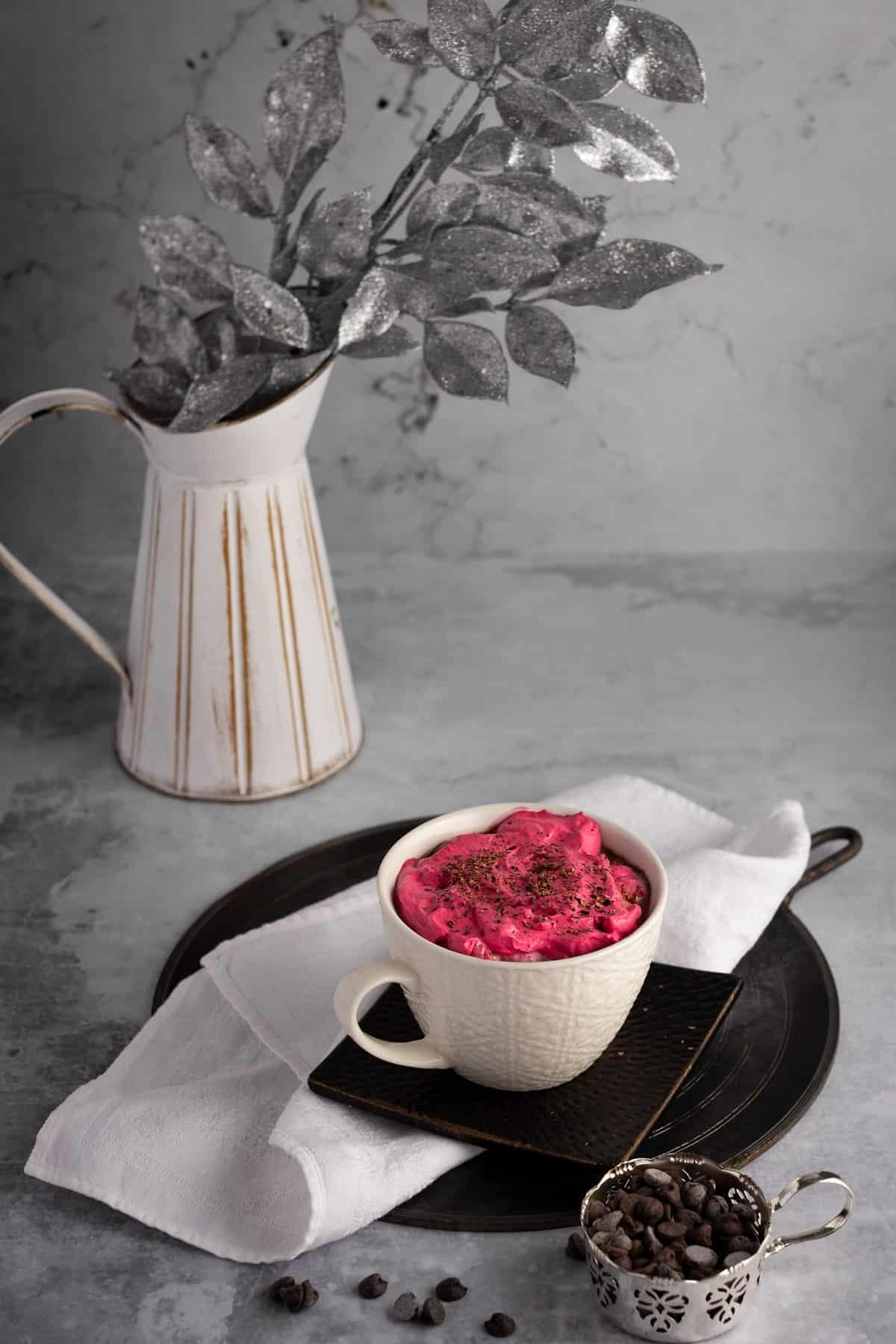 17. This stunning Red Velvet Latte is the perfect drink for the winter season. Milk, vanilla, chocolate chips and coffee are heated together into a creamy drink. Then topped with a bright red whipped cream and a sprinkle of chocolate shavings. Easy to make for Christmas!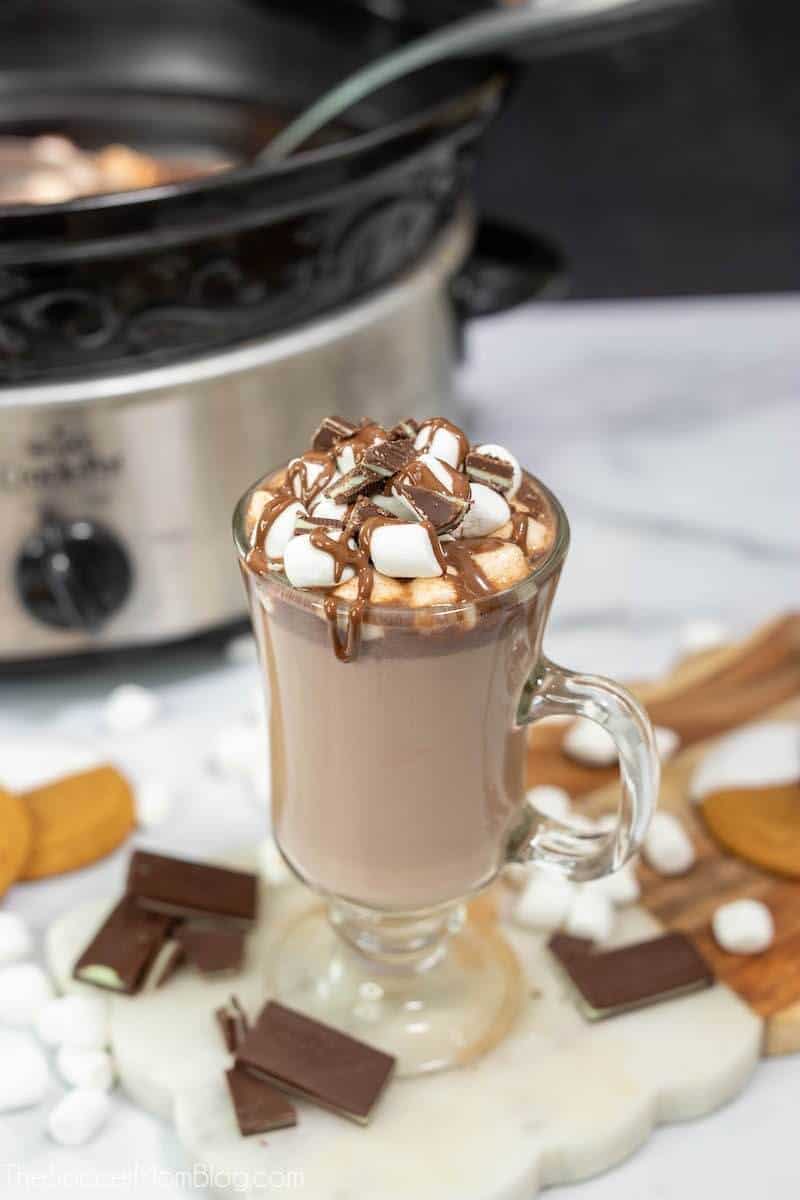 18. Creamy and chocolate-y, with a hint of mint, this Slow Cooker Mint Hot Chocolate is the perfect winter warm up! Stays warm all day so you can enjoy a mug of hot cocoa anytime!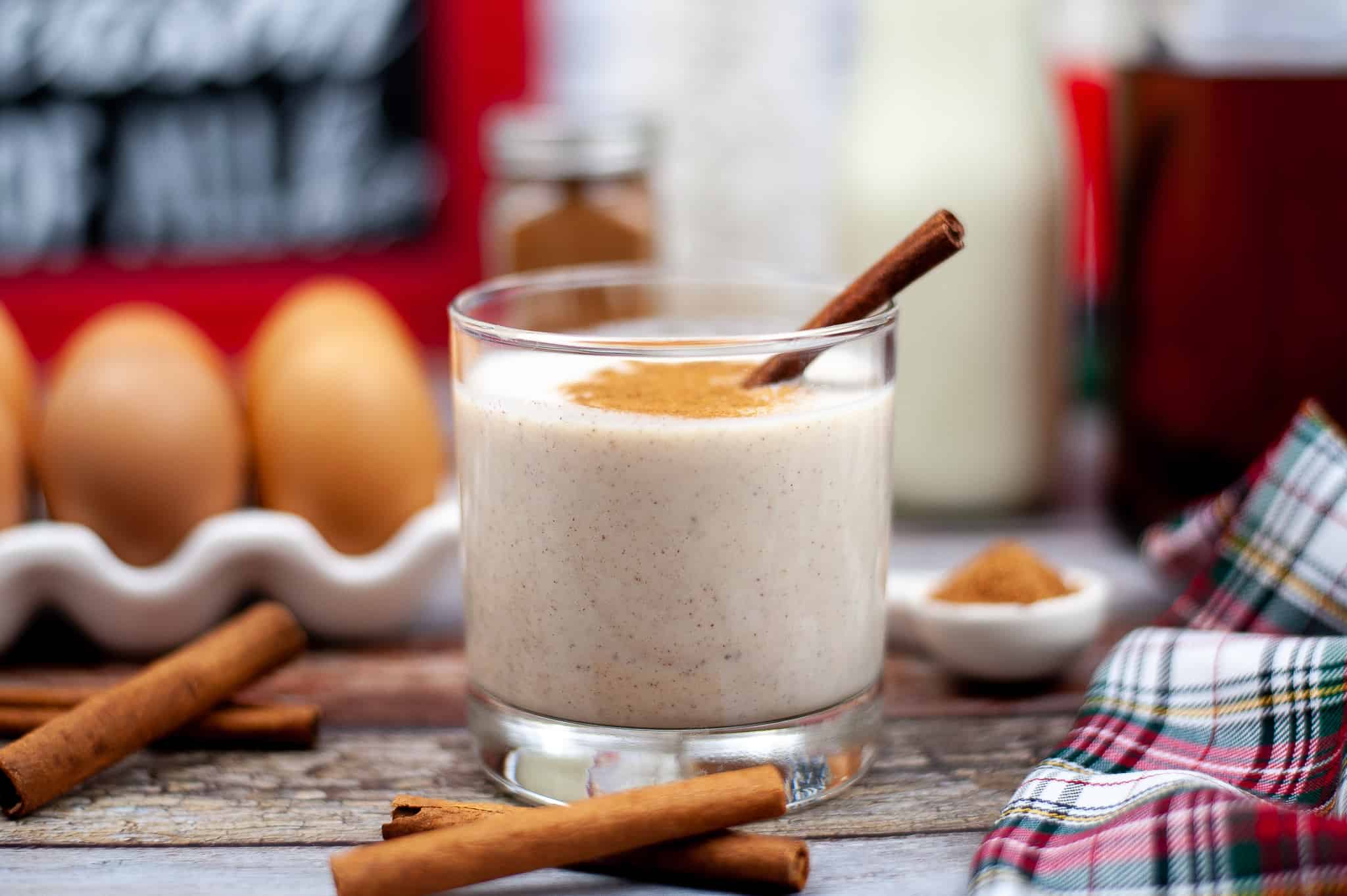 19. Creamy and old-fashioned, this Homemade Non-Alcoholic Eggnog recipe tastes better than the store-bought stuff and will impress your friends and family throughout the fall and holiday season! This holiday classic drink is super easy to make.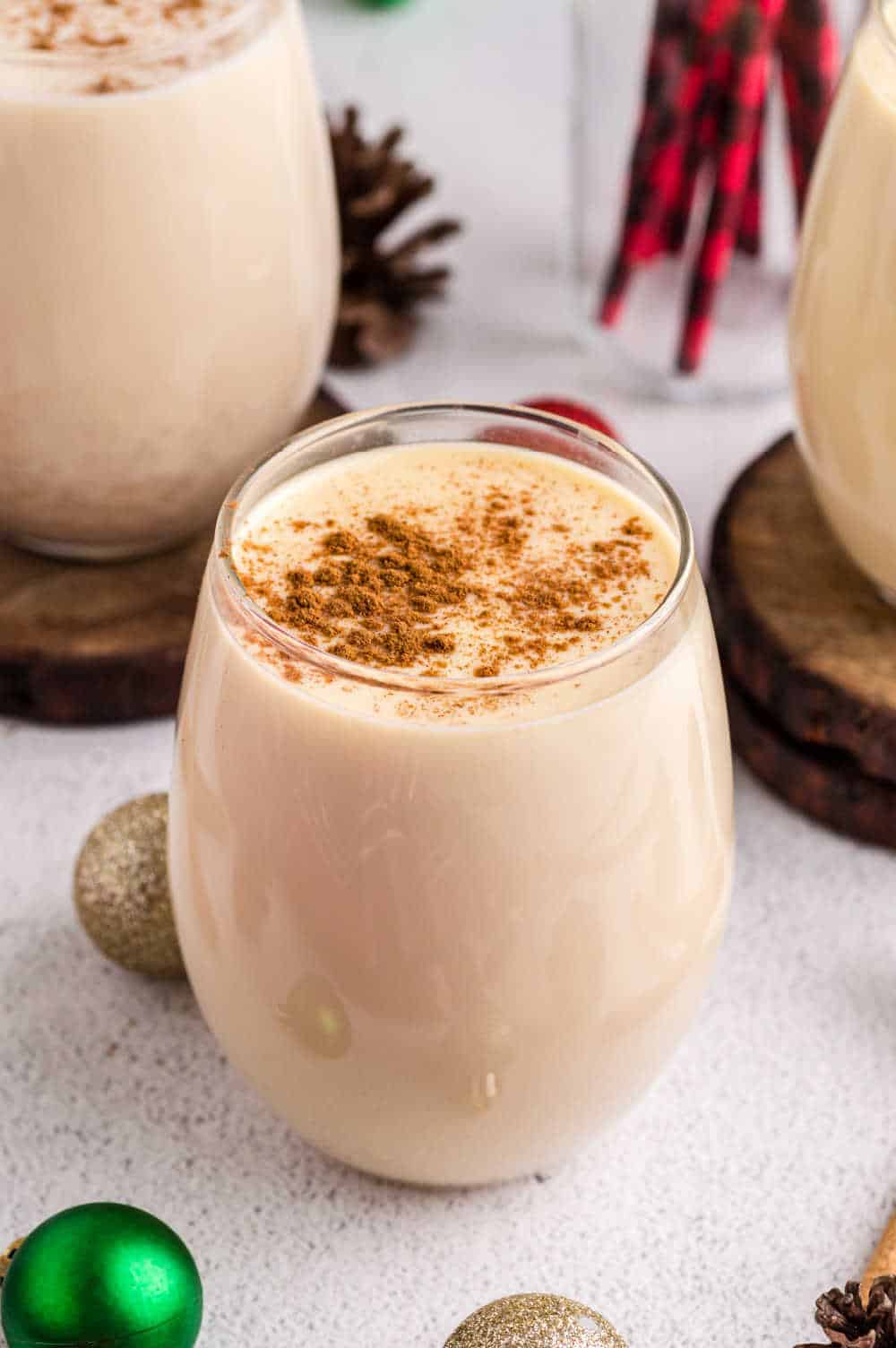 20. Try this creamy and smooth old-fashioned holiday drink for some holiday cheer. This classic Eggnog recipe has both spice and sweetness and is easy to make on the stovetop.
The Best Healthy Christmas Drinks without alcohol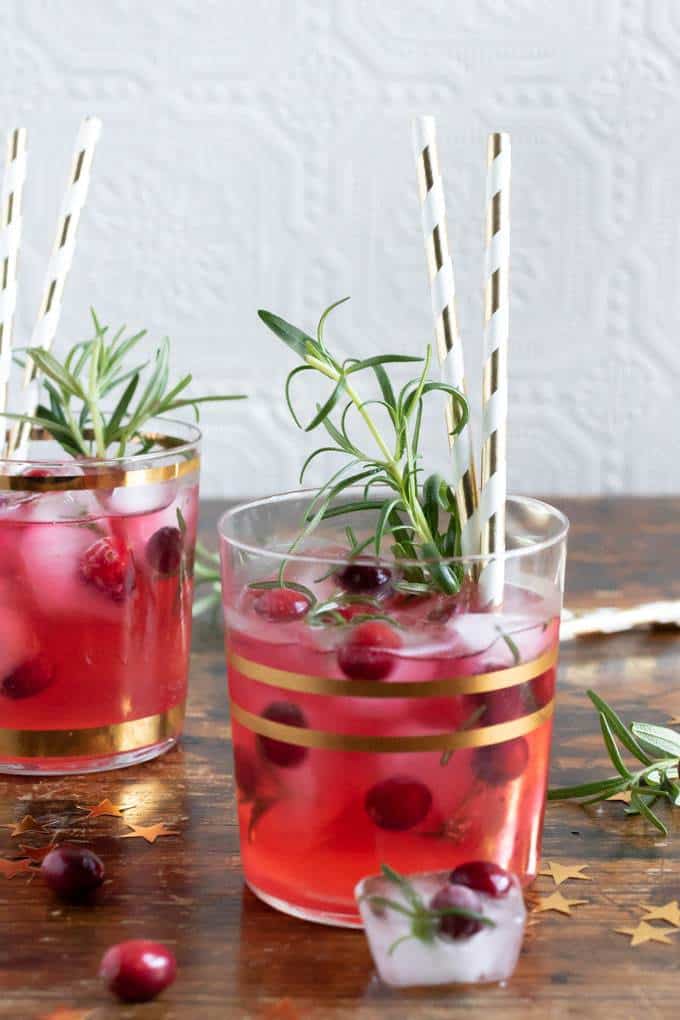 21. This Kombucha Mocktail is a tasty non-alcoholic cocktail that's perfect for the holidays. It brings healthy kombucha together with festive cranberry juice and a bit of fiery ginger ale. For a bit of extra pizzazz, I've made some simple cranberry and rosemary ice cubes to make these mocktails extra special.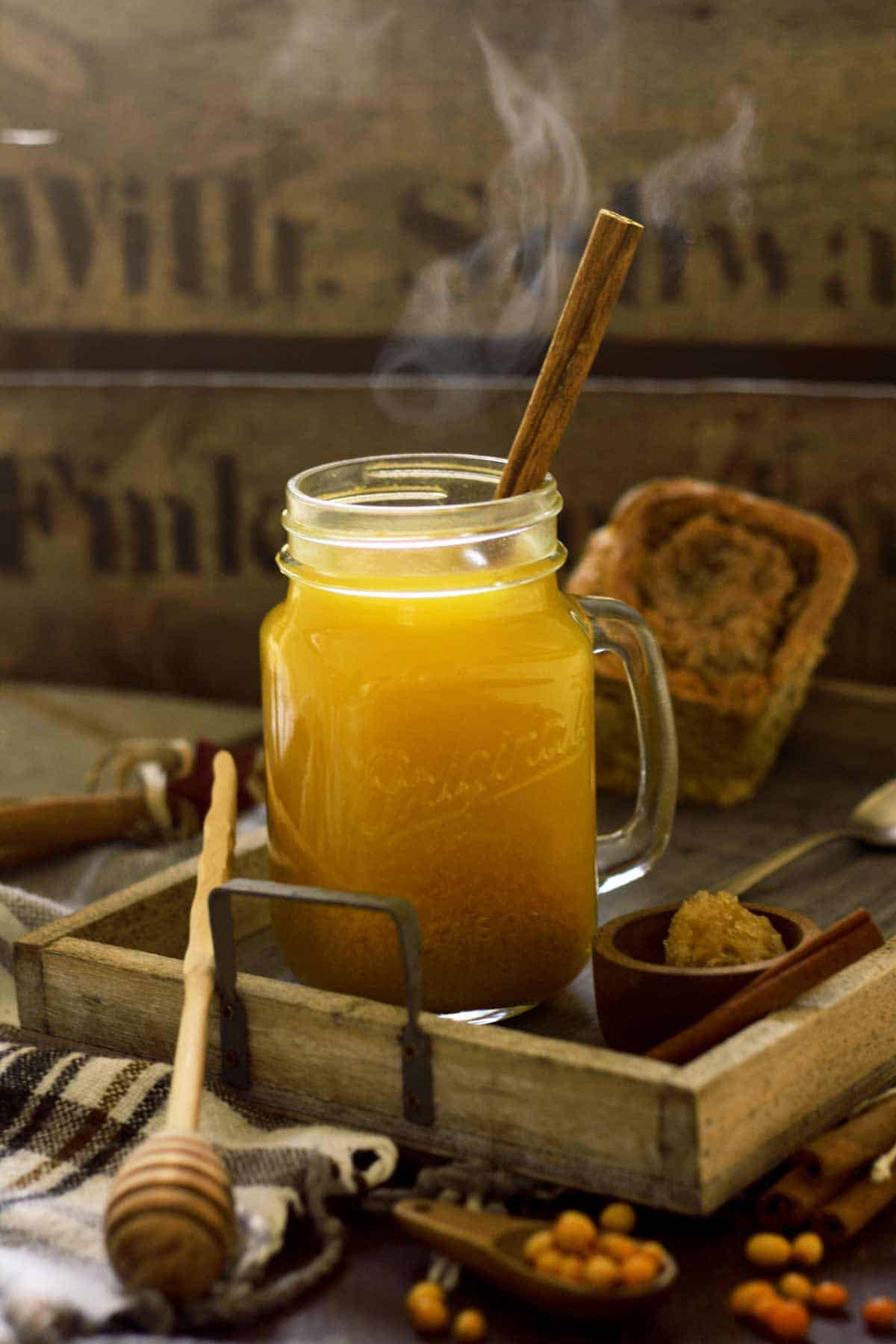 22. Meet sea buckthorn! Delicious immune and metabolism boosting magic Sea Buckthorn Tea will support your health and make your skin glow! Being an amazing source of nutrients and vitamins, this healing tea is worth to try to stay healthy through the winter!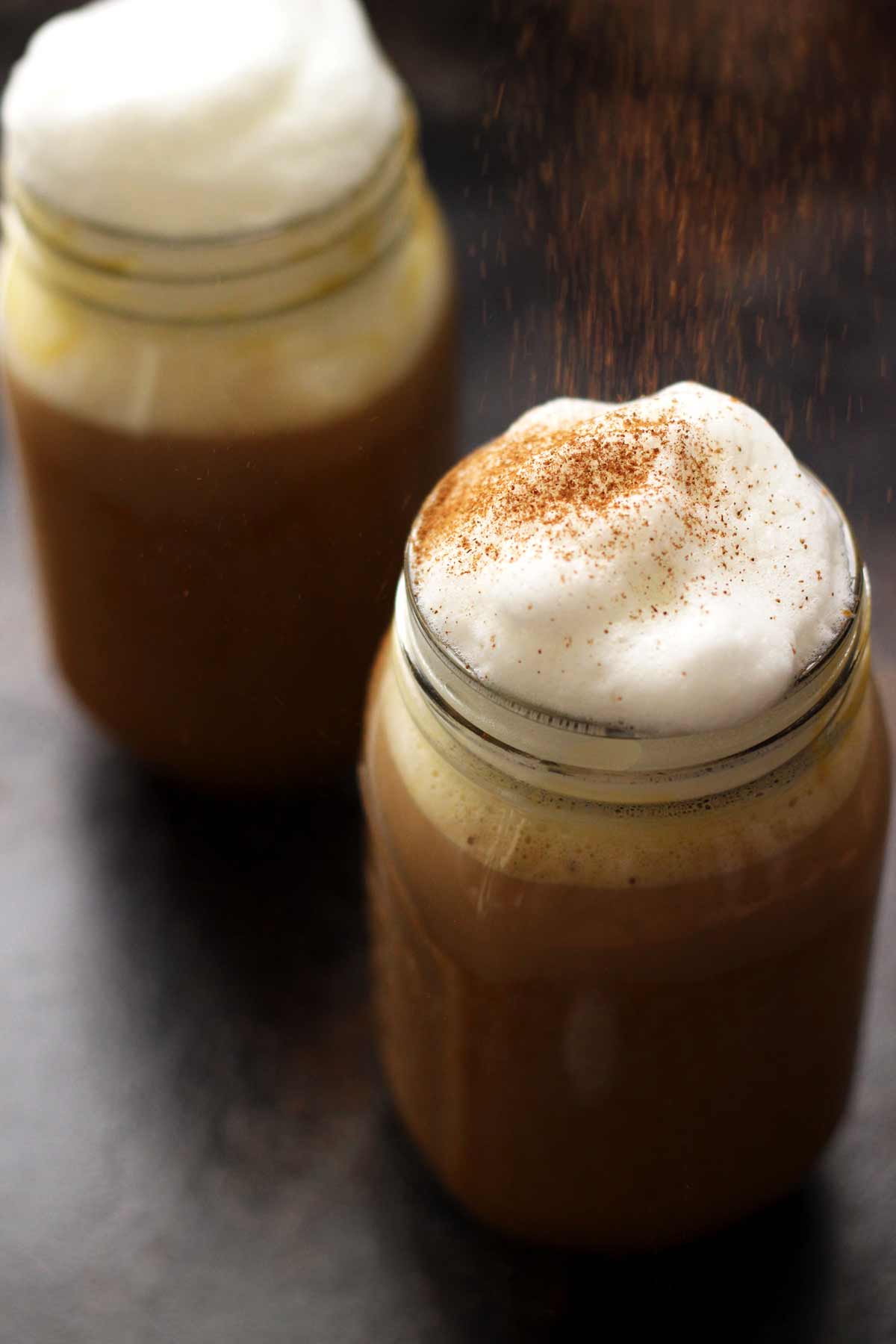 23. This Healthy Vegan Pumpkin Spice Latte Recipe is amazingly delicious, dairy-free and absolutely guilt-free! Made with cashew milk, maple syrup, real pumpkin and of course pumpkin pie spice.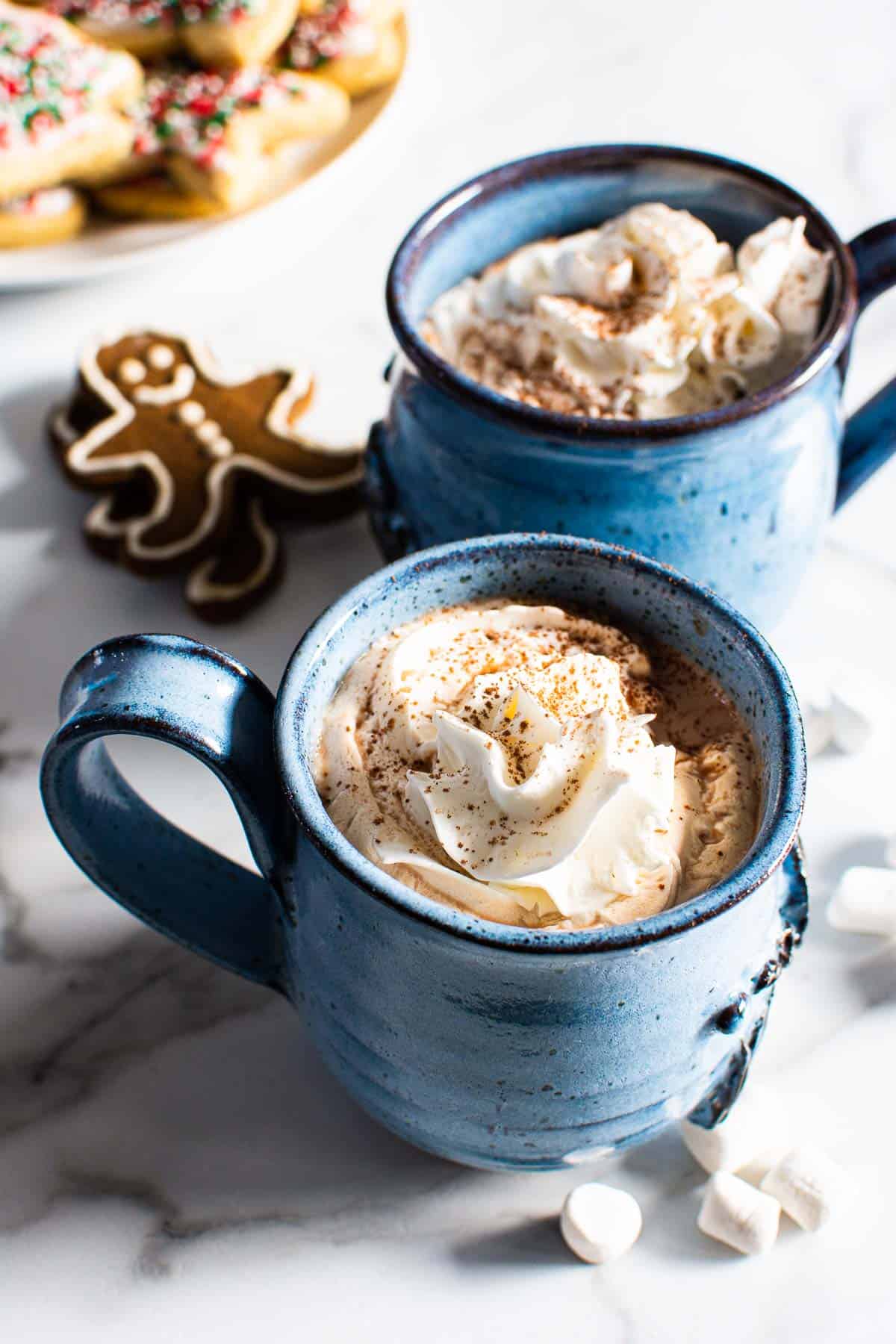 24. This sweet and creamy Healthy Hot Chocolate uses cacao powder, milk of choice, and is naturally sweetened with unrefined sweeteners! Even better, it requires just 4 ingredients and 5 minutes to prepare for a cozy, satisfying winter drink.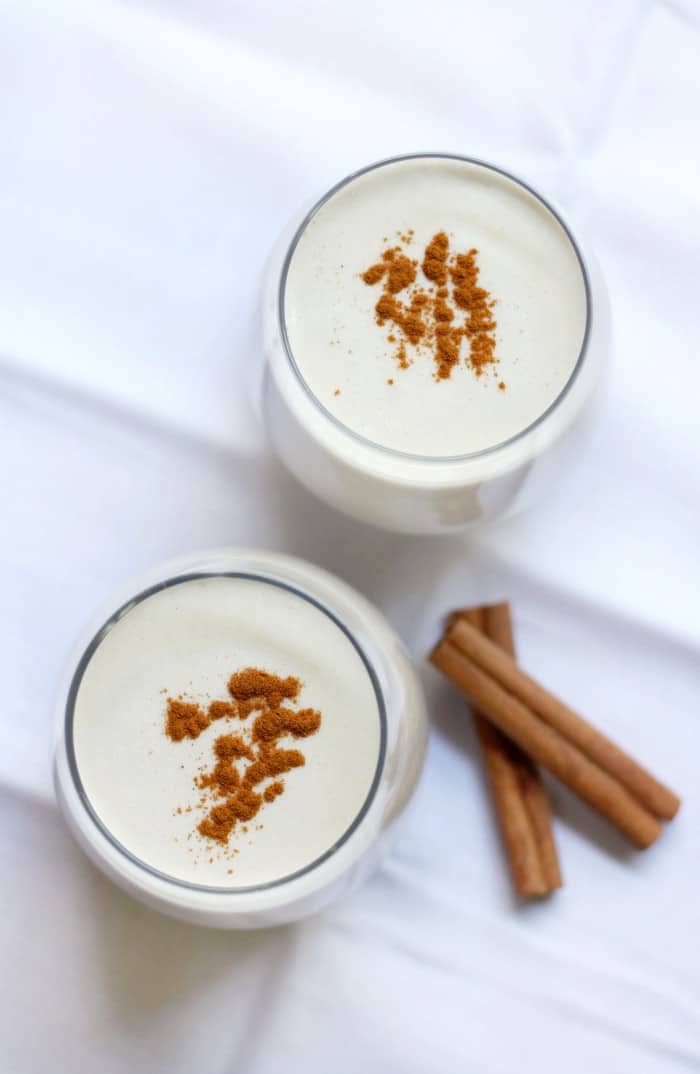 25. A classic holiday beverage made vegan, gluten-free, paleo, top-8 allergy-free, and sugar-free! This Homemade Vegan Eggnog, aka "Hempnog", will be a standout drink recipe to include this season! Even the non-eggnog drinkers will fall in love!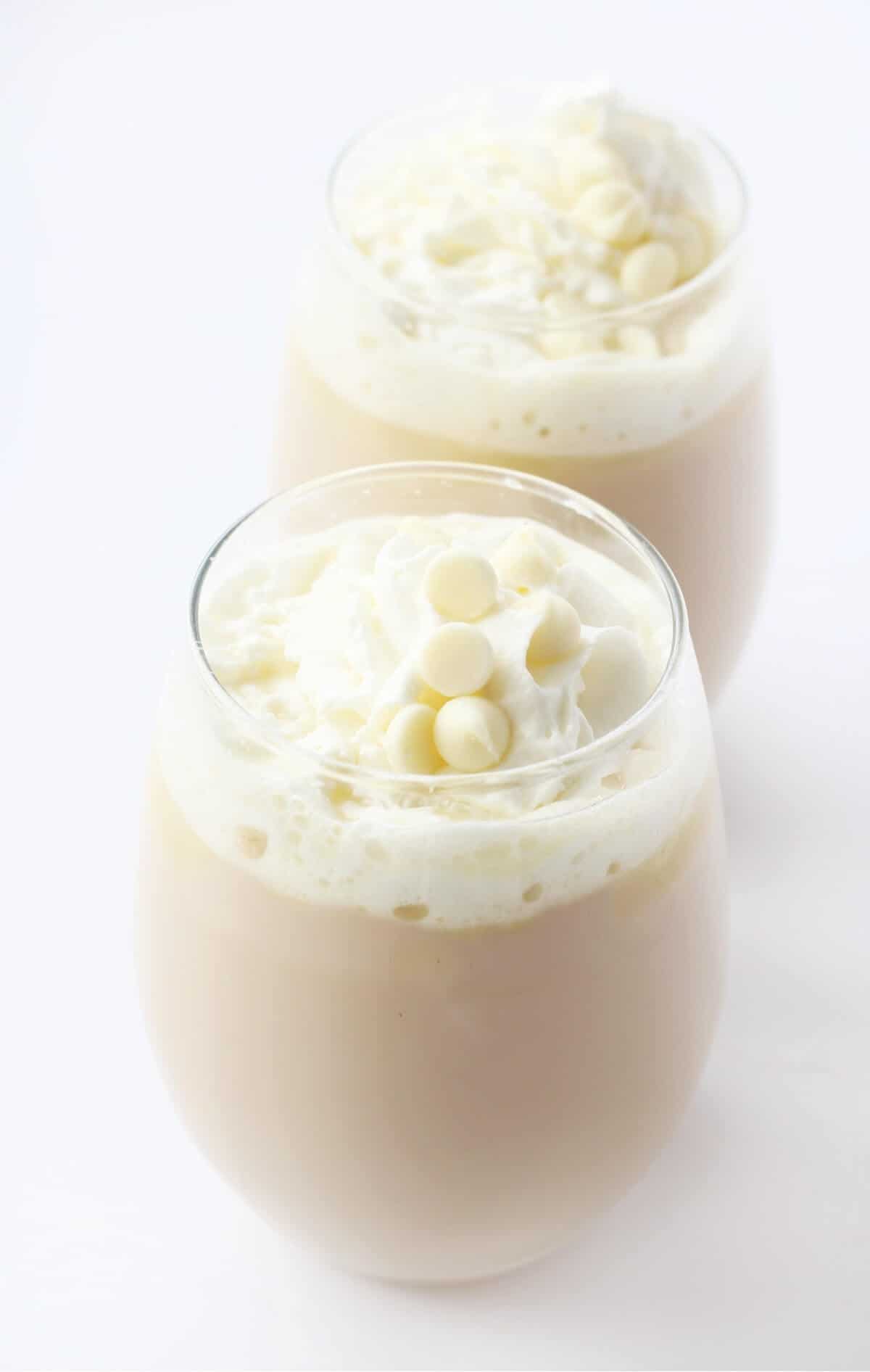 26. The easiest Vegan White Hot Chocolate recipe is just 3 ingredients, sweet, creamy, and so cozy! This dairy-free white chocolate hot cocoa is gluten-free, allergy-free, and made in less than 10 minutes! A delicious homemade beverage to warm you up on a cold winter day. Customize it with vegan whipped cream, marshmallows, or a sweet drizzle!
Holiday Party Food Ideas
CLICK HERE to have recipes delivered via email!
📖 Recipe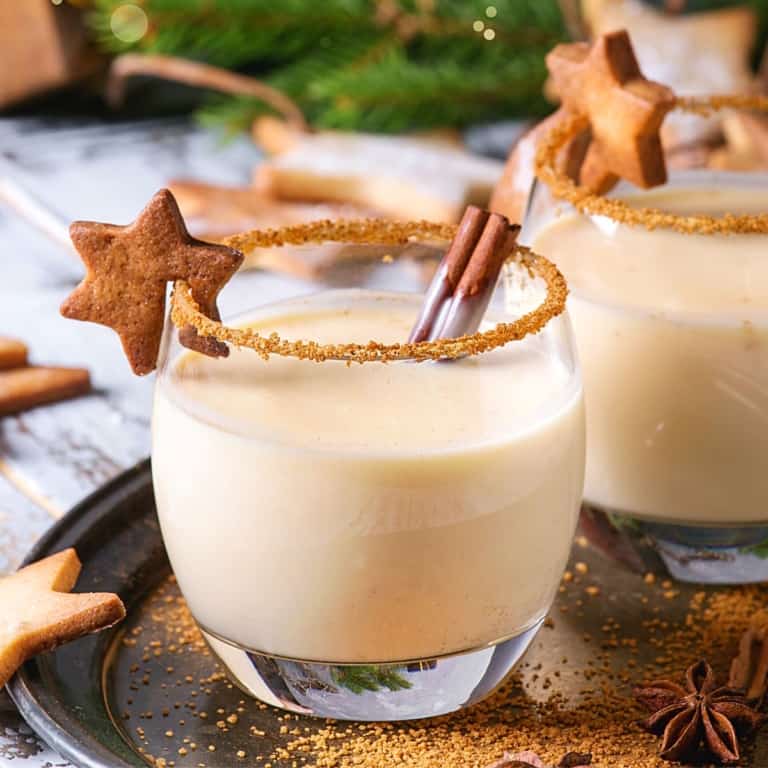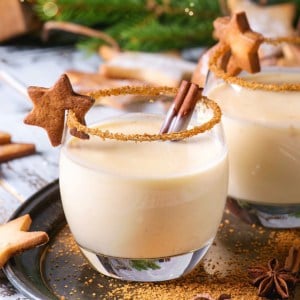 25 Non Alcoholic Christmas Drinks
Non-alcoholic Christmas Drinks will complete your next holiday gathering. Enjoy this bonus Sparkling Ginger Apple Cider!
Ingredients
24

ounces

sparkling apple cider

like Martinelli's

8

ounces

ginger beer

or ginger ale

4

cinnamon sticks

8

cranberries

frozen

4

apple slices
Instructions
Fill each of four glasses with a few ice cubes.

Add 6 ounces of sparkling apple cider to each glass.

Add 2 ounces of ginger beer (or ginger ale) to each glass.

Garnish each glass with a cinnamon stick, 2 cranberries, and an apple slice.
Notes
Best served immediately.
Can be served without ice in champagne flutes.
Nutrition
Serving:
4
g
Calories:
63
kcal
Carbohydrates:
17
g
Protein:
0.4
g
Fat:
0.1
g
Saturated Fat:
0.02
g
Polyunsaturated Fat:
0.02
g
Monounsaturated Fat:
0.01
g
Sodium:
5
mg
Potassium:
88
mg
Fiber:
3
g
Sugar:
13
g
Vitamin A:
40
IU
Vitamin C:
6
mg
Calcium:
46
mg
Iron:
1
mg
Tried this recipe?
Click here to leave a helpful tip!