Riviera Maya, Mexico is one on my favorite places. The food is delicious, the people are friendly, and the beaches are beautiful. When a couple of girlfriends and I decided to plan a little getaway, we picked the Unico 2087, an upscale all inclusive resort about 20 minutes from Playa del Carmen.
Soft sand, turquoise blue water, and a personal concierge--that's what you can expect at the Unico 2087, an all inclusive resort located in Riviera Maya, Mexico along the Caribbean coastline. Unico 2087 was the perfect place for us girls to unwind with a Margarita in hand and sand between our toes. The only problem with our stay was that it wasn't long enough!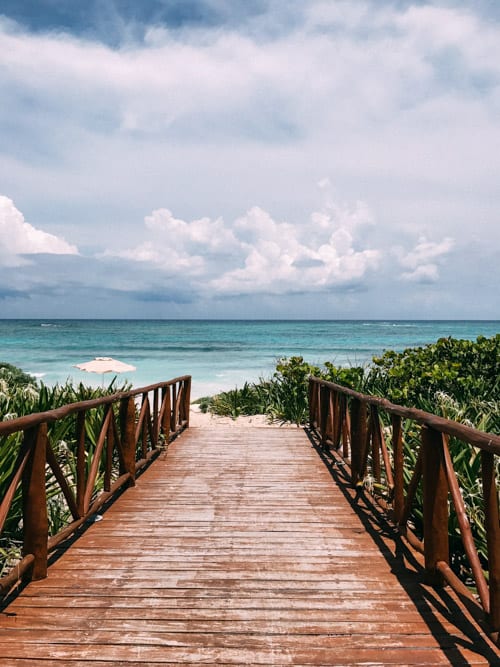 what are the rooms like at unico 2087?
We each stayed in the Alcoba swim up room with a tropical view. It's spacious at 624 square feet with a cozy king bed - perfect after a long day of excursions!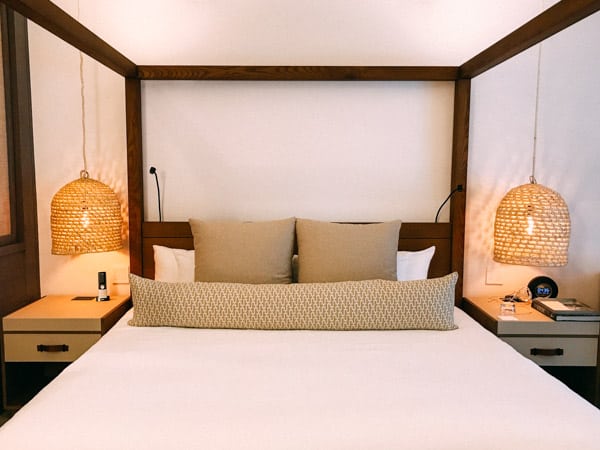 There was a table and chairs near the patio. Be sure to pre-arrange your mixology before your visit. It will be waiting for you when you get to your room.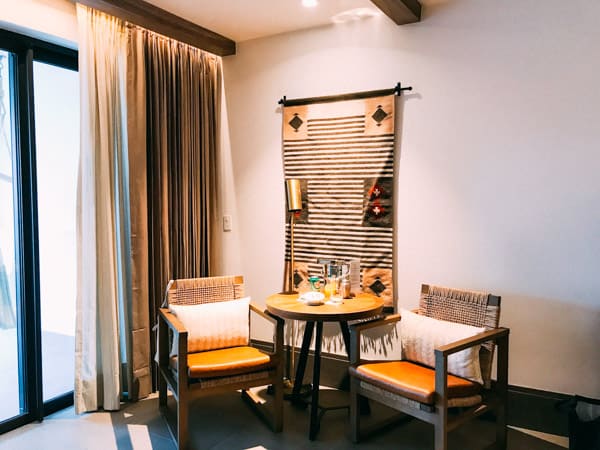 Isn't this beautifully carved wood coffee table gorgeous? I loved the natural elements and earth tones of the room decor.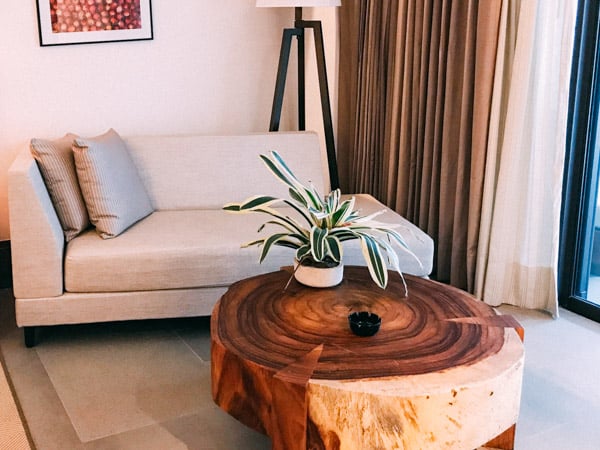 Check out the swim up pool that's right outside your patio!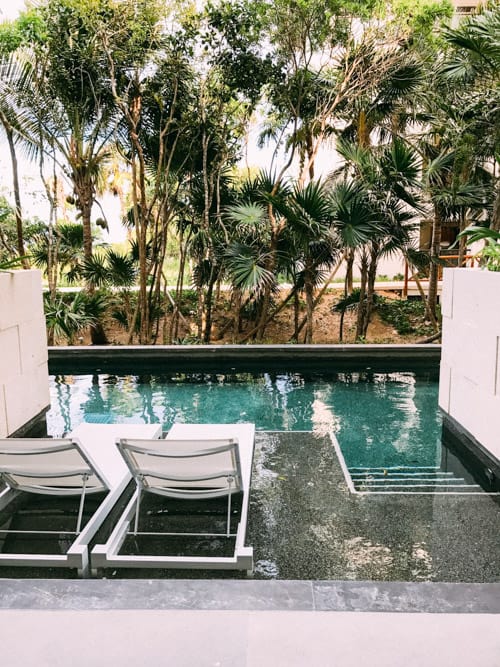 We thoroughly enjoyed the wine from the stocked mini bar. Cheers!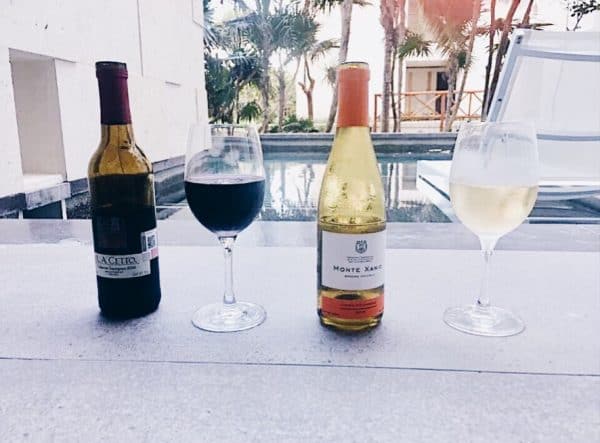 Unico 2087 offers 24 hour room service. Be sure to take advantage of pre-ordering your coffee the night before so you can have your caffeine fix delivered when you wake up.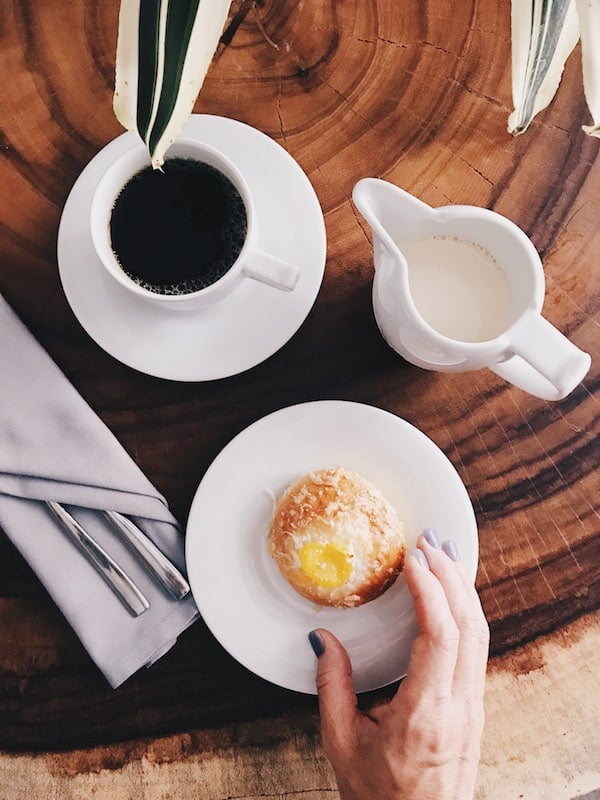 pool or beach?
I am 100% about the beach, and the one at the Unico 2087 didn't disappoint! The service and tranquil views were so good, we ended up spending the entire day lounging under our umbrella and swimming in the warm Caribbean water. Our waiter kept the drinks coming, and when we were hungry, he brought us a delicious wood fired pizza and chips with guacamole. By the way, if you love guacamole, check out this Easy Homemade Mexican Guacamole recipe.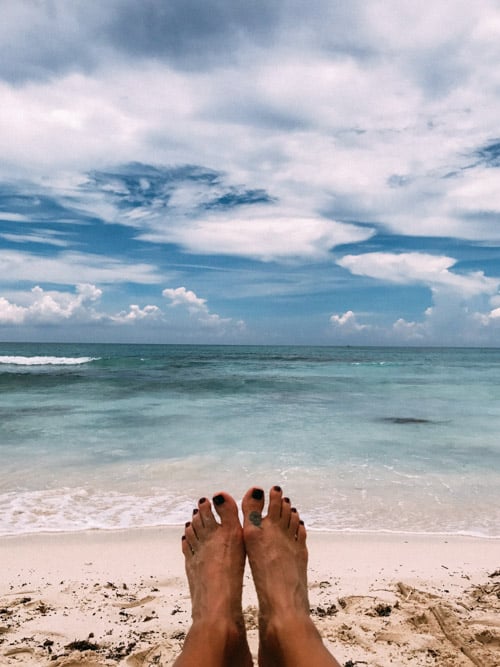 If the pool is more your style, you'll have two amazing ones to choose from. This is the Unico pool.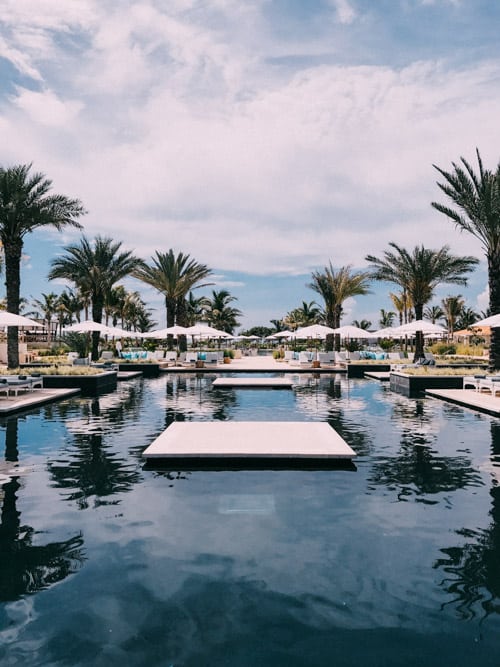 Here is the swim up bar at La Escondida pool.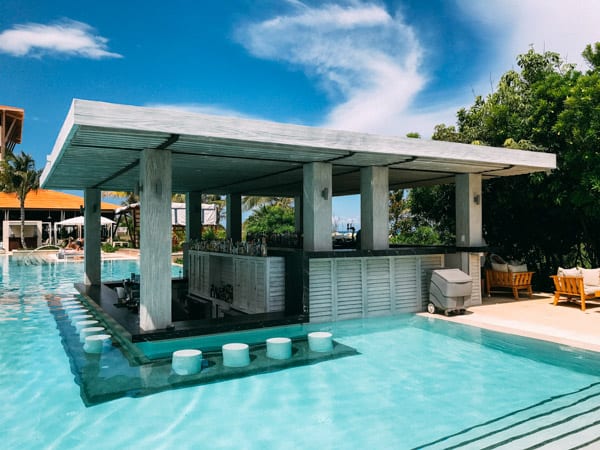 Each pool has a snack bar near by. How about some rolled ice cream to keep you cool?
Speaking of food, Unico 2087 is all inclusive, which means your meals and drinks are included with the price of your room. There are five restaurants ranging from fine dining to casual, so there's a cuisine and style for everyone.
And did I mention that the spa is included as well? I got a massage and my friends got pedicures. What a treat!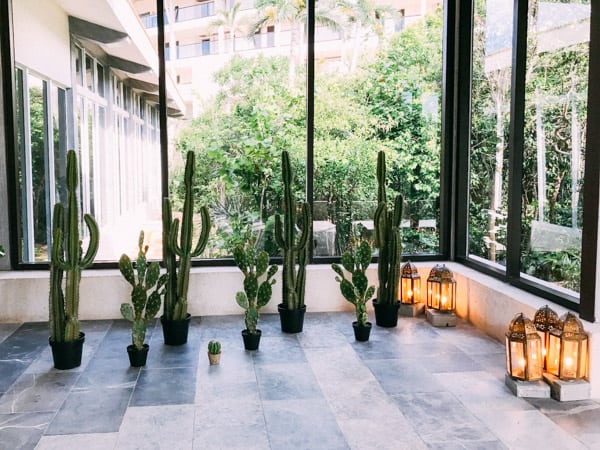 So when are you planning your next trip to Riviera Maya, Mexico and the Unico 2087? For more information about the hotel you can click here.
PIN TO YOUR FAVORITE TRAVEL BOARDS!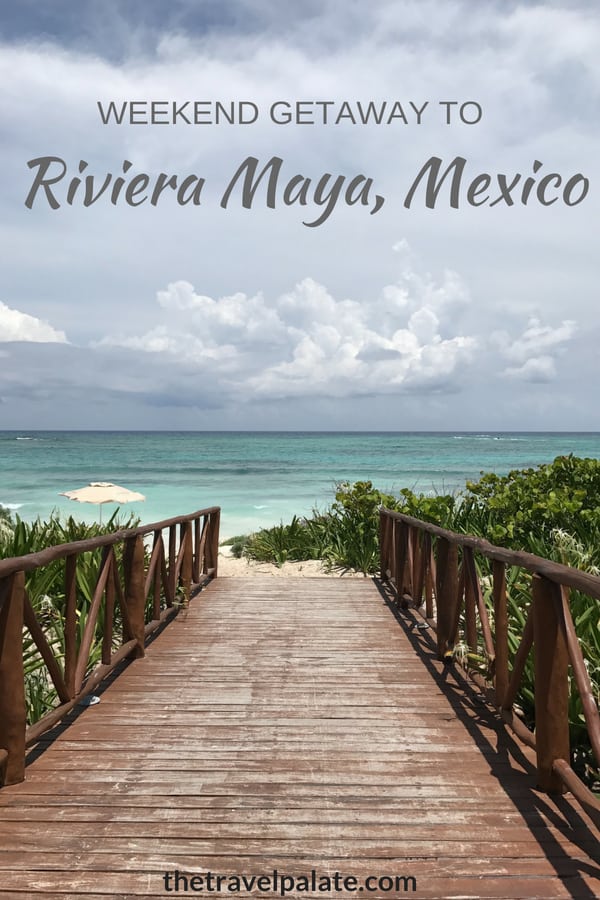 If you liked this travel post, or any other post on the blog, don't forget to leave a rating and a comment below. I love hearing from my readers! You can also find me on Facebook, Instagram and Pinterest!